Betty Neumann – tropicasa.com
December 11, 2013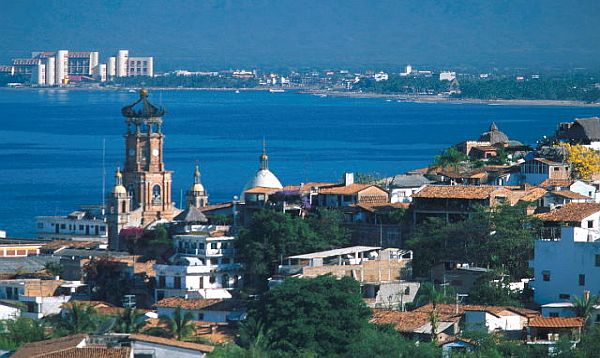 If you are thinking about moving to, or purchasing vacation or investment property in, Puerto Vallarta, Mexico, contact Tropicasa Realty Agent Betty Neumann at 322-105-8630 or betty(at)tropicasa.com.
Puerto Vallarta, Jalisco, Mexico - Thinking of moving or retiring to somewhere warm? Puerto Vallarta, Mexico is an exceptional place to live. Those who regret the move are few and far between – the rest of us are loving life! Here are just a few reasons why:
1. The Climate
This is a no brainer. With an average temperature of 79° F /26° C and 300 sunny days a year, we have it made. Of course, June through October is just a smidge humid, giving everyone something to talk about, otherwise what excuse would we have to be loitering in the produce refrigerator at Costco?
2. The Views
Beaches, mountains, jungle, charming red tile-roofed homes meandering up the hillsides from the sea, from Mismaloya to Punta de Mita, there is a feast for the eyes waiting around every turn. Take in the sunset from a hillside restaurant or stay on the beach all day until the sky is aflame with color. A grand spectacle of nature is on display every evening, and it doesn't cost a thing.
A home of your own with a view of the ocean need not be a fantasy. All those hillsides make for great views in wide variety of price ranges. Properties with ocean views can be found as low as under $100,000 USD, and the $200-300,000 range is teeming with ocean view inventory. Start your search HERE.
3. The Whales
People sometimes overuse adjectives. For example:
"How was Zumba class this morning?"
"Amazing!!"
If you are fortunate enough to witness an adult whale breaching, it will leave you amazed. An adult humpback whale is over 40 feet long and weighs up to 75,000 pounds, one of the largest animals on the planet. See this magnificent animal launch it's entire body out of the sea, pivot mid-air, and crash back into the sea with thunderous splash, and know what it is to be amazed. ContactSuperior Tours Vallarta to book your Puerto Vallarta whale watching tour.
4. Medical Services
"#4″ circa 1992 would likely have been a list of bars that offer free drinks on ladies night. Times have changed. Now I appreciate how fortunate we are to have excellent doctors, dentists, state of the art hospitals and medical facilities here when we need them. As well, there is a wide array of all types of medical services from alternative treatments like acupuncture and reiki to elective procedures like face lifts and botox, all at a fraction of the cost.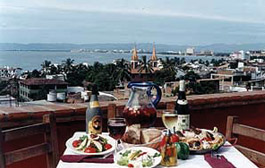 5. The Restaurants
Puerto Vallarta is home to the best restaurants of ANY tourist destination in Mexico. Anyone who wishes to challenge that statement feel free to send an email tobetty(at)tropicasa.com. and I am up for the challenge. I will gladly supply you with an extensive list of restaurants in all price ranges, including cuisine from just about any region. Within a ten-block radius in downtown you can find Trio, Joe Jack's, Archie's Wok, Daiquiri Dick's, Salud, La Palapa, Vitea, and Kaiser Maximilian just to name a few, and the list goes on.
6. The Lifestyle
You like to indulge in a massage? How about $30 USD for an hour-long full body massage? You like to golf? 6 world-class golf courses are available. Tired of doing housework? Hire a housekeeper, as an added bonus – you'll likely be speaking Spanish with her in no time. Even a day at the beach is better in Mexico. Arrive to cozy chairs under a palapa and a friendly waiter brings you margaritas.
Want more from life than just margaritas and massages? Nurture your altruistic spirit. There are a number of charitable organizations in Puerto Vallarta and around Banderas Bay that welcome volunteers. Get started HERE.
What's not to like? Even the frustrating moments could be considered lessons in patience. And someday, through a kind of cultural osmosis, you may be blessed with the gift of not minding very much if the Telmex guy didn't show up for a week, or the Wi-fi service on your smart phone is spotty. The day may come when "mañana" for you is a loose term used to refer to any number of days to come and when "al rato" (loosely translated "in a bit") is as specific a time frame as you require. We should all be so lucky.
If you are thinking about moving to Puerto Vallarta or purchasing vacation or investment property in the greater Bay of Banderas area, contact Tropicasa Realty Agent Betty Neumann at 322-105-8630 or betty(at)tropicasa.com.
Six Reasons Why Making a Home in Puerto Vallarta is Pretty Great.
Posted on December 13th, 2013 by Tropicasa Realty
Filed under: Articles | No Comments »